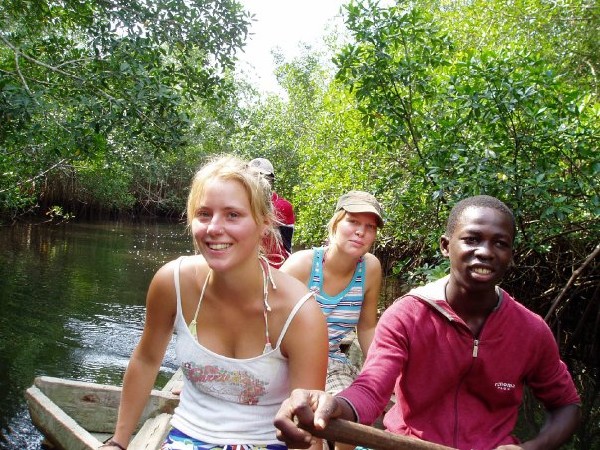 About Us
The Our Generation Voluntary Organization (OGVO) was founded in 2004 in order to enable young people to use their leisure time for international volunteering, interns, cultural exchange programs etc. in Ghana. OGVO is a non-profit and non-governmental African Organisation. Meaningful programs have been the hallmark of our organization since its inception.
OGVO is involved mission works including volunteerism in all fields especially working in schools, orphanage homes, hospital and many more. In addition, we also involved in community services and travel, where we raise funds building or refurbishing dilapidated building in schools, libraries, hospitals, community centers etc. in remote areas in Ghana.
Our Generation Voluntary Organisation, we pride ourselves with bridging cultures, languages, sex and race, thereby building healthy environment for all volunteers and interns. Our volunteer programs/projects are suitable for anyone on a Gap Year, Career Break or for anyone looking to do a short term volunteer program.
Our Generation Voluntary Organization work in partnership with individuals, groups, institutions and organizations in Ghana that are into developmental activities. We provide diverse range of opportunities to volunteers around the world who want to become part of our volunteer community in Ghana.
Our Vision
That every community in Ghana would reach a level of development that is most dignifying to the total and holistic progress of mankind.
Our Mission
Our mission is to foster a whole range of cross-cultural understanding and amity by providing young people with quality opportunities for international volunteering, non-paid internships work-experience & travel, education and training.
Our Core Values
We have the individual in spite of age, race, sex, religion and ethnicity.
We believe in intelligibility
We believe in honesty, trust and integrity
We believe in striving for fineness and effective teamwork to achieve its aims.
Our tactical Objectives
The organisation has been set up with the following tactical objectives;
•    To encourage educational, cultural and social travel among young people aimed at mounting international understanding
•    To bring together all people interested in voluntary work-camps with the object of fostering a spirit of common understanding among all classes of people and to give young people the opportunity to use their leisure time in the service of the community by participating in community development schemes, such as building of schools, health and other Welfare Centres and generally to organize and assist Local and national efforts in these and similar projects
•     To boost and develop the co-ordinations of educational and work exchange programs among students, youth and educational organisations worldwide
•    To give practical assistance without regard to national frontiers and through cooperation with volunteers from all countries.
•    To foster in the youth of today the spirit of voluntarism and the "service to mankind".
Legal Status:
Incorporated under the companies code, 1963(Act 179) Limited by guarantee – Certificate of Incorporation Number: G-24,805
Social Welfare Department – Registered Charity Number: D.S.W./4215.
Management & Staff
| | |
| --- | --- |
| Frank Odoi | Founder & Director (Ghana) |
| Francis Larbi | Program Development Manager (Ghana) |
| Abdul Kadir Shamsiya | Volunteers / Internship Programs Coordinator (Ghana) |
| Abigail Tawiah | OGVO Administrator (Ghana) |
| Prince Sowah | IT Administrator (Ghana) |
| Comfort Larbi | Accountant Clerk (Ghana) |
| Ernest Kissi | Volunteer Program Coordinator (Ghana) |
| Anouk Sinde Jans | International Representative (The Netherlands) |