Since its establishment in 2004, OGVO has supported many Students, Youth, Educators, Institutions, Wildlife Division & Ghana Forestry, community based Organizations and developmental organizations through services, training, exchange programs etc. in Ghana. We have successfully organized / offer volunteer programs /placement in Ghana, interns in Ghana, language and cultural immersion programs for students and volunteers from worldwide. OGVO offers programs such as Volunteering in Ghana, Summer Camp Program, Non-paid Internships in Ghana, Study Tours such as Learning African Drumming, Dancing and Language.
Achievements – 2012 – 2014
Creating educational material for 1,560 school children ( Ntribuoho, Ashanti )
Supporting agricultural development within the local community ( Kwamoso )
Conducting Children's Health Education program (Kumasi)
Over 13,000 Trees planted to prevent rain causing house collapses in the Eastern Region of Ghana (Akuapem Hills)
278+ School libraries built in the Ashanti Region
Over 100,000 books donated in the Eastern & Ashanti Regions

Other details:
Name: Our Generation Voluntary Organisation
Location: Ofori-Krom New Site, Kumasi
Address: P. O. Box KS 13919, Kumasi
Tel: +233 24 3351244 / +233 20 4595766
Email: info@ogvoghana.org
Locations of OGVO Volunteer / Intern Programs
We have volunteer work placements in both urban and rural areas in Ghana – Greater Accra region, Eastern region, Ashanti region, Central region, Western region, Volta region, Brong – Ahafo region, Northern region etc.
Start Dates and Durations
We pride ourselves for our flexibility. You can arrive any day of the year with advanced notice.
You can volunteer for periods of 1 week to 6 months. Extensions can be arranged with advanced notice as well.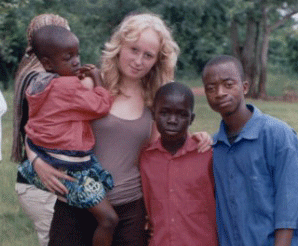 Quick facts about Ghana
Arrival airport …………Accra (ACC)
Capital City …………… Accra
Religion ……………………Christian
Currency …………………Cedi (GHC)
Population ……………… 24 Million
Language …………………English (official)
Time Zone ……………… UTC + 00:00
Reviews
Great place for students! I learned a lot and was very impressed with all the doctors. Dr. Addison, Dr. Mawuse, and Dr. York were particularly excellent, and please thank them for letting us follow them around!
Being with a host family is a wonderful experience. Thank you to everyone for helping us.
FRANK & OGVO – FRANK IS AMAZING!! Frank took very good care of us, and made sure we were safe and happy. Frank made the experience of being in Ghana very good!
Frank is fantastic, and I really appreciate everything he did
Two wonderful weeks
July 03, 2016 at 10:25 AM
I spent two wonderful weeks in Kumasi, Ghana. The food, the host family, the work – everything was excellent! You really get to see Ghana from within which is such a fantastic experience. Still, the security always felt very high.
Program: OGVO High School Trip Program in Ghana